Workforce on Google Cloud Platform Practice
SCOPE OF ACTION
With years of experience of Google Cloud Platform and Data modeling, we advise our customers on how to design and build their Datahub.
Data Strategy is key to define Data Governance, Data team building and workload planning. We are taking advantage of Google technologies, a set of pay-as-you-go scalable-at-will managed services, to build tailored strategies matching customers business goals.
We lead business teams in every aspect like acquisition, organization, analysis, and delivery of data, so that they can change their state of mind to switch from BI to Data Analysis.
Data governance aims at managing the availability, usability, integrity and security of the data in enterprise systems, based on internal data standards and company policies.
Data Governance is coming along with Data monitoring: how, when and who is using data.
Our knowledge is focused on how to implement a Data Governance program when using Google technologies (Datahub on Big Query and Data Visualization on Data Studio).
We provide a skilled taskforce on data engineering activities to build modern datahubs using Google Big Query, Google Cloud Composer, Data Form.....
Our knowledge on Google Workspace remediation leads us very often to use a powerful bundle Big Query/Data Studio in order to meet the reporting and dashboarding business needs.
These needs were previously covered by Microsoft Excel. With a switch to Google Workspace, or an Out Of Office strategy or a Self-service data visualization strategy, this bundle can be very powerful and quickly operational.
We provide consulting on how to manage Data Governance between Data Studio and GCP Big Query and on how to build smart dashboards.
USE CASE
Your infrastructure is old and you wish to Migrate your data warehouse to GCP BigQuery and Build a modern Datahub / Data Lake. We can Help you for (PoC, Industrialization, Support as well as on the Data Visualization (Google Data Studio)
WHAT WE PROVIDE
Data engineers workforce
Data architecture, Dataset/views management, Automatic updates/Jobs
Data scientists workforce
Data exploration, Data cleansing, AI models testing
EXPERTISE
Google Cloud Platform: BigQuery, Data Flow, Data Form, Appengine, Cloud Composer
Data Visualization: Data Studio, Power BI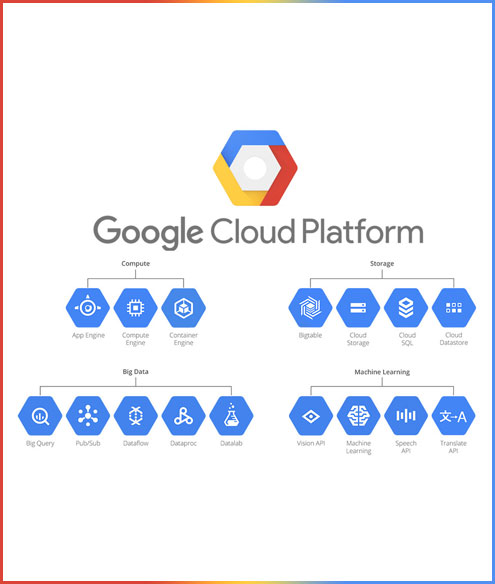 >